For growing companies, it is very common to arrive at a point where tried and true processes that served you so well are no longer viable. What met the need when you started your business can quickly become internal roadblocks to growth, contribute to increased labor costs, and may even cause employees to become dissatisfied and seek employment elsewhere.
When companies reach this point in their growth journey, teams that manage compensation are often among the first to experience growing pains. An increased number of employee records to manage brings the inevitable strain of keeping those records up-to-date. Manual errors, delays in producing key financial reports, and increasing numbers of employees reporting payroll concerns consume valuable time and inhibit a business' ability to make informed decisions. These compensation challenges may also lead to an overall lack of trust among those same employees you rely on every day.
One of the best ways a growing company can make sure they are ready to grow at scale is to consider moving their compensation processes to a digital environment. Replacing manual processes with workflows designed to catch errors before they happen, increasing the speed at which financial reports are available, and automating cumbersome processes can remove barriers to business growth. In fact, many businesses find that investing in a compensation technology solution pays for itself many times over by streamlining processes that lead to efficient, accurate, and transparent compensation management. 
ere are just a few of the ways a digital compensation management solution can benefit your organization:
Automating routine tasks

: Today's compensation management solutions can automate the routine tasks that were done manually and produce accurate results quickly. Activities like data entry, validating data, and generating real-time reports no longer take weeks of your HR team's time. These same HR professionals can spend more time identifying trends and opportunities that contribute to real business growth. They may even get to go home on time (goodbye, overtime!)

Current data on demand:

Compensation data is time-sensitive and the sooner it can be accessed and confirmed accurate, the quicker your teams can react and adjust business practices. Identifying discrepancies before they have a chance to grow into bigger issues is a "must have" in today's competitive business environment.

Accessible, in-depth analytics

: When data is received in a timely fashion and can be counted on to be accurate, teams have a greater opportunity to really examine it and develop strategies for improvement. Details that may be buried in manual spreadsheets can be filtered, categorized and brought to life using a digital compensation solution. Issues like pay equity, performance metrics, or wage and salary ranges become visible and accessible.

Keeping employees informed:

A digital compensation management solution helps foster improved communication with employees, making their compensation details easy to access and up to date. Secure information that details salary information, bonuses, and benefits, how pay is determined, and other important details allow employees to seek information and find answers, which means fewer questions for your HR team.

Staying compliant:

There are more compensation laws and regulations to manage than ever before. A technology-based compensation management solution can help your organization stay on top of changes and evaluate compensation practices in light of regulatory requirements and changes.
There are a lot more reasons why a compensation management solution may be right for your company, especially if you're facing any of the challenges that come with business growth. Leveraging digital technology is one way to improve accuracy, efficiency and transparency around compensation at your organization.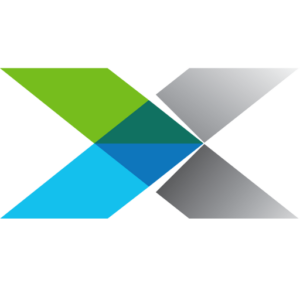 If you are ready to learn more about digital compensation management solutions for your growing business, CompLogix would welcome your questions. Get a no-obligation demo and learn more!