As you prepare for year-end, are you asking yourself if there is a better way to review your company's prior year compensation activities? If you are still using spreadsheets to keep track – maybe it's a homegrown process that is beginning to show signs of being outgrown – you may have reached the point in time where it's time to look for a better solution.
There are many real benefits that companies just like yours realize not long after implementing a dedicated, cloud-based compensation management system. For one, there will be no more need for spreadsheets and the potential for manual error that comes with them. For another, you'll be wondering why you waited so long.
What does a compensation management system really do? Simply put, it creates a reliable platform where all compensation activities can be tracked, updated and managed. It includes such things as the development and review of compensation plans, processes for salary reviews and incentive pay, built in financial calculations to be sure all transactions are conducted accurately, insights into industry benchmarks, and the ability to generate statements and reports in real-time to guide strategic decisions.
Automating Compensation Management
Of course, no system is going to allow you to push a button and generate all the data and information your company needs to manage employee compensation, but moving toward a digital platform to help bring consistency, accuracy and efficiency to this important function can really add up in time savings and a measurable return on investment.
When making a business case for investing in a compensation management system, it is important to consider not just the impact it will have operationally for you and your compensation management team. You should also think about how leadership, other departments, and employees themselves stand to benefit. Here are a few of the ways your company will gain from eliminating those spreadsheets and moving toward a reliable digital solution:
Operational benefits

. By performing the essential compensation management function more efficiently and with fewer errors, your team gains not just control, but also trust and respect from those you serve. HR staff can perform their roles with confidence and reduced stress. Employees in general will encounter fewer errors, have fewer questions and be confident that their compensation details are being handled with care. Leadership can receive timely and accurate reports, which better guides strategies that lead to overall business success.

Financial benefits.

The old adage, "time is money" really does apply here. The efficiencies created by a compensation management system equates to time saved, which in turn equates to cost savings. Fewer employee hours to manage compensation activities, fewer pay disputes and questions, quicker reporting processes – it all adds up to measurable savings.

Strategic benefits

. Bringing compensation management into a system designed to do it efficiently and accurately opens up a wide array of opportunities that contribute to better long-term planning and decision-making. Having the ability to view deep insights around compensation in real-time empowers organizations with the information they need to make decisions in the best interest of both its employees and the company overall.

Compliance and Risk Management.

By largely eliminating the element of manual error, you'll protect your organization from unintentional (but serious) points of failure that may lead to compliance and regulatory issues. The built-in checks and balances of a robust compensation management solution produce far cleaner data that can be used to identify compensation trends like gaps in pay, hiring inequities and more.

Finding and keeping top talent

. The best employees look for companies that pay fairly and communicate pay-related information effectively. Employees leave companies that pay little attention to disparities in pay, have frequent compensation errors, or fail to communicate compensation information when it is expected. A compensation management system can help your team stay on top of current employees' questions and needs, and also attract new talent that is looking for a company with a strong reputation for taking great care of its employees.
I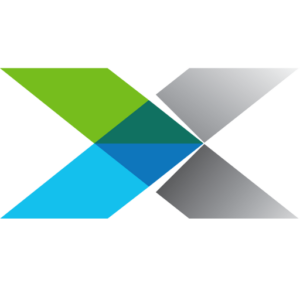 s your organization wondering if it's time to consider a cloud-based compensation management system? Chances are, if you are asking this question, it's time. To get more information about the business case for automating this essential function, CompLogix can help.  Contact us today for a complimentary demo.