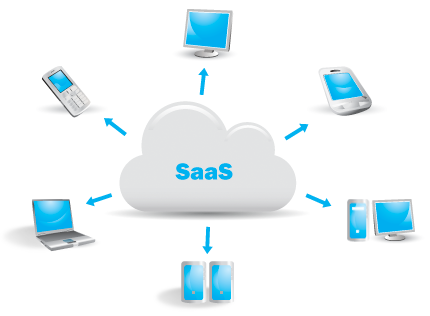 Compensation can be a tricky beast to tackle. Even after an organization strategizes and implements what they feel to be the best compensation tactics for them, there's still the need to actually administer it. Many organizations, however, still rely on inefficient means to administer compensation, which can make the process much longer and more difficult than it needs to be. If your organization is spending weeks agonizing over compensation management, it may be time to try out a SaaS solution. Here are three of the top reasons why a SaaS solution would be a valuable tool for organizations struggling with compensation management:
1. SIMPLICITY: The more factors you have to account for when it comes to compensation, the more work that has to be done. If you need to deal with a lot of employees, multiple pay programs and Total Rewards Benefits, administering compensation can take up too much of your organization's time. Especially if you're using spreadsheets, which need to be assimilated into one master document which will contain all the necessary information. If you have to account for thousands of employees and multiple departments then things can really start to get messy. But a SaaS solution doesn't require such consolidation. Instead, managers can simply input the necessary data on their direct reports and it will be there in the system. This way, there's no need for HR to wrangle all of the data into a single file.
2. SYNERGY: SaaS solutions are incredibly useful tools for decentralized and international organizations. Things like currency conversion and relevant regulations can be accounted for in the system, removing even more legwork from the compensation process. Since the service is built from the ground up for your organization's needs, you can have various groups and departments represented as both single units (with their own compensation budgets, pay programs, merit pools, etc) which also can be analyzed as a whole. This way it's easy to get a big-picture view of an organization's compensation regardless of its structure.
3. SECURITY: Let's face it: Compensation data is sensitive information and ought to be secured. However, many organizations continue to email spreadsheet documents back and forth across departments, leaving data vulnerable. Email is notoriously unsecured, and a dangerous medium for sensitive information. SaaS solutions, which are cloud based, offer increased security on compensation information. Furthermore, audit history lets administrators know exactly who accessed the system, what they did, and when. SaaS compensation management solutions also allow different levels of access to different types of users. For instance, managers will only have access to their direct reports while those in HR/comp will have access to the entire system. All of this can be arranged to fit the needs and desires of each organization.